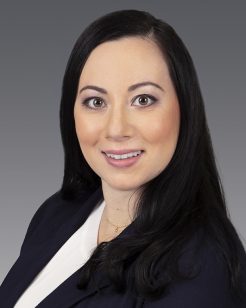 Sylvia Sten
CET, LEED Green Assoc.
Suite 102,
1290 Central Parkway West Mississauga, ON L5C 4R3,
Canada
About
Since joining MKA Canada Inc. in the Calgary office in 2011, Sylvia has worked on a wide variety of property loss claims, course of construction claims and construction disputes throughout Canada, the United States and the Caribbean. Her experience includes large scale, oil sands and numerous forms of energy facilities, civil and infrastructure projects, schools, hospitals, hotels, restaurants, retail stores,  production facilities, sawmills, warehouses, agricultural/farm buildings; and multi-unit residential buildings.
Sylvia undertakes construction site inspections to assess damage, prepares detailed cost estimate reports, prepares tender documents for bidding purposes, analyzes project costs and prepares reports for construction disputes through all forms of dispute resolution from negotiation to litigation. Her work includes the liaison and coordination with contractors, engineers, owners, building managers, adjusters, and insurance carriers.
Sylvia graduated from the Architectural Technologies Program at SAIT in 2011, is a Certified Engineering Technologist (C.E.T.) with the Association of Science & Engineering Technology Professionals of Alberta, and is a certified LEED Green Building Associate (CaGBC).
Following her move to Toronto and having most recently fulfilled the role of Lead Estimator for our company, she now manages our Toronto office.