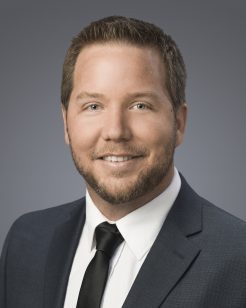 Scott McNeill
P.Eng., PMP
Suite 1210,
585 - 8th Avenue SW
Calgary, AB T2P 1G1,
Canada
About
Scott has 16 years of project management and construction management experience, gained in both the contracting and consulting fields. He has an honours degree in civil engineering, is a qualified Project Management Professional (PMP), and is a registered Professional Engineer with the Association of Professional Engineers and Geoscientists of Alberta (APEGA).
Scott has 12 years of onsite construction management experience on multiple civil, commercial and electrical infrastructure projects ranging from $30 million to $6 billion.
He has participated in the planning, executing and management of complex construction on a diverse array of projects. Scott's experience includes civil infrastructure, roads, bridges, HV transmission & distribution, dams, municipal infrastructure, commercial buildings, international airports and a FIFA World Cup soccer stadium.
From 2007-2010, Scott worked on Durban's International Airport, which required of the construction of a new International Airport from a greenfield site on a demanding schedule ahead of the 2010 FIFA Soccer World Cup in South Africa.
In 2012, Scott was designated as the Engineer in charge of the construction of a roller compacted concrete (RCC) dam wall and spillway with an earth embankment, gauging weirs, re-alignment of private access roads and the construction of an 80m wide fish barrier weir.
In 2013, Scott relocated to Canada for the construction of the $1.4 billion Western Alberta Transmission Line (WATL) project. The WATL scope of works included the construction of two 500kV HVDC Converter Stations, five AC substations and 347km of 500kV HVDC transmission line. As the Substations field engineer, Scott managed utility relocations with various stakeholders and was responsible for all technical aspects on site.
In 2016, Scott was promoted to Civil Site Lead on the Keewatinohk Converter Station, an EPC portion of the Bipole III megaproject in Manitoba.  Scott was responsible for design and constructability reviews.
In 2017, Scott joined MKA Canada Inc., and has provided his construction expertise to adjusters, insurance carriers, lawyers, contractors and property owners in project management consulting, project audits, property loss and builder's risk claims, and construction litigation and arbitration support. He has been involved in projects in which he has prepared detailed repair and replacement cost estimates; performed site scope, quantity surveys and associated cost validations; undertaken invoice analysis of project costs, prepared repair scope bid documents; attended market meetings; evaluated construction dispute claims; developed analysis reports for arbitration and assisted with settlement negotiations.  Scott's role with MKA involves extensive analysis of construction project records including job cost data, invoices, schedules, contracts, project correspondence and other relevant project documentation for the development of claim analysis reports.
Scott's project management, engineering, estimating and construction claim analysis experience on these projects extends to the civil, electrical, geotechnical, mechanical, architectural and structural disciplines.