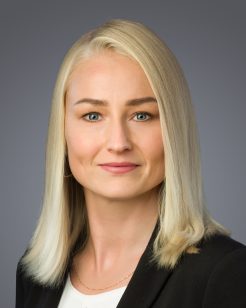 Reelika Murasko
Suite 1210,
585 - 8th Avenue SW
Calgary, AB T2P 1G1,
Canada
About
Ms. Murasko is the Lead of MKA's Information Management and Document Control Group. Since joining MKA Canada Inc. in 2017, she has conducted advanced analysis and review of construction cost submissions and in the development of project cost reconciliations, presentations and preparation of related document packages.
Ms. Murasko's oversees a team of analysts in the management of large data sets, including document organization and tracking, data input, performing data analysis and claim issue
identification. She evaluates and resolves cost discrepancies located within project cost submissions whilst acting in close communication with Contractors Insured's, Adjusters, Legal
Counsel and MKA Regional and Project Managers.
She collaborates with the Construction Dispute Resolution Group and Property Loss Departments to provide data extraction from cost documents to ensure quick access to
accurate and relevant data for analysis.