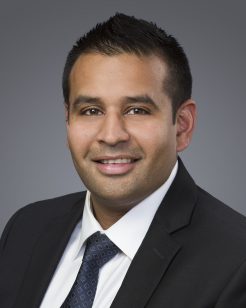 James Mahay
ICIOB, BSc (Hons)
Suite 1210,
585 - 8th Avenue SW Calgary, AB T2P 1G1,
Canada
About
James Mahay has over 15 years of consulting experience within the Insurance, Construction and Surety sectors. This includes quantity surveying, cost estimating, building surveying, and project management.
His expertise includes consulting on a range of Property Losses, Industrial Losses, Construction Cost Audits, and consulting on a range of Course of Construction claims. He is also experienced in the restoration of Religious and Historic buildings.
James has had extensive involvement in a range of projects, including those as a result of major catastrophic events, across Canada, United States and the Caribbean Islands.
He manages the Calgary Head Office, which includes a large team of experienced project managers, engineers, schedulers, and estimators. He has a strong technical understanding of the estimating standards and procedures that have built the foundations of MKA.
James graduated with a BSc degree in Building Surveying from Leeds Metropolitan University in the U.K. He is a member of the Chartered Institute of Building and the Royal Institute of Chartered Surveyors.