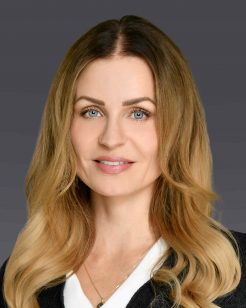 Jacqueline Doane
Suite 219,
1083 Queen Street
Halifax, NS B3H 0B2,
Canada
About
Since joining MKA Canada Inc. in 2013, Ms. Doane has provided expertise to Adjusters, Insurers and Counsel on construction cost submissions and in developing customized project cost
reconciliations, and identification of variance analyses.
Ms. Doane oversees the management and anaylsis of large document sets on cloud based platforms whilst collaborating closely with the Executive Team and each Department within our company in Canada. She liaises with Construction Management firms, Subcontractors, Architects, and Engineers in preparing various correspondence, reports, spreadsheets, presentations, and cost demonstratives for presentations.
She assists MKA's team of expert witnesses in preparing for arbitration, mediation or trials in the analysis strategies she develops, which streamline the document review process to allow for quick identification of documents and excerpts relevant to disputed matters. The prompt organization and management of cost data documents assists Legal Counsel in their representation of Insurers, Contractors, Owners and Design Professionals.
Jacqueline is our Maritimes Regional Contact and is based in Halifax, NS.