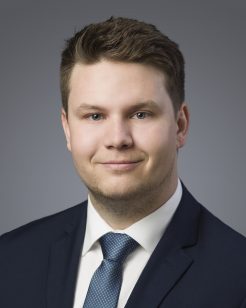 Carter Aschenbrenner
JSR, AMRT, WRT, T.T.
Suite 102,
1603 - 91st Street SW Edmonton, AB T6X 0W8
Canada
About
Since joining MKA Canada Inc., Mr. Aschenbrenner has provided consulting expertise for many project types such as sawmills, industrial process facilities, metal production facilities, farming & agricultural facilities, resorts, hockey arenas, civil works, dam projects, docks & piers, residential housing, condominiums, apartment complexes, health care facilities, educational facilities, religious buildings and gas facilities.
Mr. Aschenbrenner's consulting services experience on these facilities includes scoping of the loss, conceptual order of magnitude estimates for setting reserves, detailed repair and replacement cost estimates, interim project scope evaluations, clerk of the works services, invoice analysis, preparation of bid scope documents, ACV calculations, budgeting and cost forecasting, cost segregation, construction dispute claim analysis and negotiations with contractors.
He has also provided specific IICRC restoration consulting services in relation to water, fire and smoke damage, specializing in health care and educational facilities, applying his CSA/IICRC knowledge and experience. He has completed various Certifications within the IICRC that cover techniques, and standards of damage control and building restoration.
Mr. Aschenbrenner is an active member with the Association for the Advancement of Cost Engineering (AACE) International and the Association of Science & Engineering Technology Professionals of Alberta (ASET).