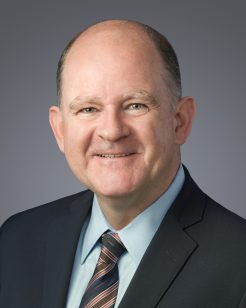 Barry Milliner
PMP, PQS, MRICS
Suite 1210,
585 - 8th Avenue SW Calgary, AB T2P 1G1,
Canada
About
Barry was educated at Natal University of Technology in Durban, South Africa, earning his National Diploma in Building Surveying.
Barry has close to 30 years of quantity surveying and construction management experience. As Managing Director of a building and civil construction firm in Southern Africa, Barry led the construction of hospitals, schools and colleges, large scale retail facilities, office buildings, mass civil and infrastructure projects, and mining, industrial and process facilities.
Barry's duties included interface with project stakeholders, project schedule management, budgetary control, procurement, subcontract management, cost reporting and quantification and negotiations on claims.
Based in Mozambique between 1998-2001, Barry was the Project Manager on various construction projects on the Mozal Aluminum Smelter, which received the Project Management Institute's International Project of the year award in 2001.
Since joining MKA in 2001, Barry has provided construction consulting expertise across the United States and Canada. His work includes construction project management consulting, project controls audits, and defective construction, property loss and builder's risk claims. He has consulted in class actions, delay and disruption and lost productivity claims, and provided quantum analysis and construction progress through re-measurement, examination and preparation of construction schedules on all forms of construction projects.
Barry has gained extensive experience in mega-projects in remote locations in Southern Africa as well as Northern Canada. He is a Professional Quantity Surveyor (PQS) and has acted as an expert in numerous litigated matters at various levels of the Courts in the United States and Canada.