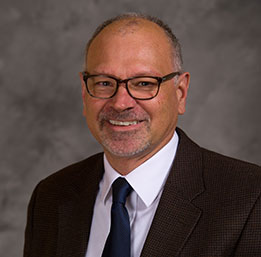 Robert W.
National Practice Manager - Civil/Geotechnical Services
Contact
Phoenix Office
11024 N. 28th Drive, Suite 105
Phoenix, AZ 85029
Professional Disciplines
Civil/Geotechnical Engineering
35-plus years of Engineering and Environmental Consulting experience throughout the United States and internationally.  Mr. McMichael is a Civil Engineer and as a National Practice Manager at Madsen, Kneppers & Associates, Inc. (MKA), he oversees all aspects of our Civil/Geotechnical services.
His experience consists of a multitude of projects including feasibility and planning phase studies, due‐diligence investigations, environmental remediation design and implementation, design‐phase geotechnical studies, Construction‐Phase support projects, and Post‐Construction (Forensic) studies.
He performs evaluations related to First-Party, Builder's Risk and Construction Defect claims. His work includes field and laboratory evaluations, analysis and formulation of repair recommendations. His Litigation Support and experience include Deposition and Trial Testimony, Mediation attendance and other Expert services in support of Construction Defect Litigation and Personal Injury Claims, Surety issues, and Construction claims analysis. Mr. McMichael has also qualified and testified as an Expert in Superior and Federal Court on numerous litigated matters.