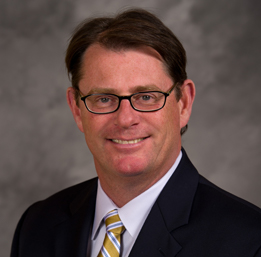 Randal A.
Executive Manager
Contact
Chicago Office
Columbus Office
Princeton Office
Washington DC Office
1400 Opus Place, Suite 950
Downers Grove, IL 60515
Practice Area
Property Damage & Builder's Risk Consulting - Eastern
Professional Disciplines
Construction Consulting & Management
30-plus years of experience in the Construction industry that includes Project Management, Operations Management and Estimating for municipal, commercial, and residential developments as well as work in the Insurance Restoration industry. Mr. Goetz provides leadership at a national level for our Large Loss Complex Claims services. At a national and international level, he oversees Client relations and growth management for Madsen, Kneppers & Associates, Inc. (MKA).
His experience includes 20 years in Large Complex Loss Claims, specializing in Construction Management, Cost Estimating and Cost Auditing. He has provided services in Appraisal and Subrogation on Property Loss and Builder's Risk claims. He has managed projects with multiple locations that include municipalities, airports, stadiums, government installations, universities, hospitals, high-rises, and food-processing plants.
Previously, as the Regional Manager for MKA's Chicago office, he focused on the Property Loss Damage Assessment aspect of our services. He developed a full-service staff that served our Clients nationally. His experience in Restoration and Project Management made him one of the company's Catastrophe (CAT) Managers. Projects included tornado, flood and hurricane damage to large complex losses involving cities, governmental institutions, and municipal districts.
He attended Kansas State University with a focus on Construction science. His Construction experience includes Design, Cost Estimating, Project Scheduling, Project Management, and Procurement.