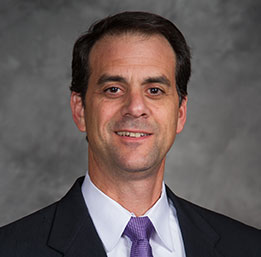 Paul J.
Resource Lead - MEP/Fire & Electrical Forensics
Contact
Tampa Office
550 N. Reo Street, Suite 301
Tampa, FL 33609
Professional Disciplines
Fire & Electrical Forensic Consulting
Mechanical, Electrical & Plumbing (MEP) Consulting
15-plus years of experience in Electrical Engineering design, evaluation, management, and forensic analysis. Mr. Castellano is a licensed Professional Engineer and has extensive experience throughout his career in design, development, manufacturing, and testing of products and systems in the Automotive, Consumer Electronics, Industrial Controls, and Media Server industries He is a Resource Lead at Madsen, Kneppers & Associates, Inc. (MKA) for the Fire & Electrical Forensics and Mechanical, Electrical & Plumbing (MEP) Consulting aspects of our services.
He provides expertise in analyzing electrical systems for construction, quality assurance, and system integrity. Mr. Castellano manages Electrical Engineering Forensic assignments throughout the United States. He performs forensic examinations and analyses of products and premises for Property Loss, Personal Injury, and Construction Defect matters. Many of these matters involved Liability or Subrogation concerns and has testified in Depositions. Investigations include fire causation, lightning, and power surge, electrical equipment failure analysis, electrical installation deficiencies, electrical code compliance, electrical shock injuries, electrical appliance, and electronics malfunctions, defect analyses and assessments of water damage to electrical equipment.