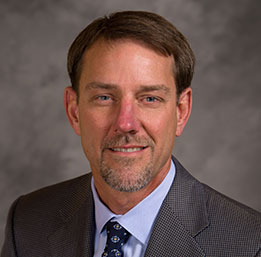 Kenneth J.
Resource Lead - Geotechnical Services
Contact
Phoenix Office
11024 N. 28th Drive, Suite 105
Phoenix, AZ 85029
Professional Disciplines
Civil/Geotechnical Engineering
20-plus years of experience as a Professional Engineer and Professional Geologist in the Civil/Geotechnical consulting sector. He has a versatile background in managing Design Phase (Pre-Construction) studies, Construction-Phase support projects, and Post-Construction (Forensic) studies. He is a Resource Lead at Madsen, Kneppers & Associates, Inc. (MKA) for the Civil/Geotechnical aspects of our services.
Mr. Turner's forensic project experience includes Construction Defects Litigation, Construction Claims analyses, First Party Insurance claims, as well as Post-Construction Defects evaluation.  He has participated in Mediation proceedings and Settlement Negotiations and has testified in Jury Trial.  His forensic evaluations include the assessment of damage resulting from soil movement, earthquakes, water intrusion, floods, and faulty workmanship.  He has been involved with the assessment of levees, dams, roadways, airports, underground utilities, treatment facilities, and various commercial and residential developments.  He has conducted field investigations consisting of subsurface studies and site distress inventories throughout the United States as well as international investigations in Canada, Mexico, and Honduras.
.