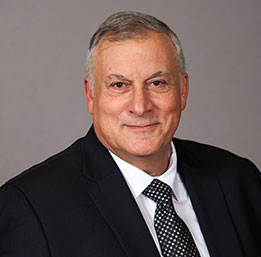 Johnny
Regional Manager
Contact
Houston Office
15995 N. Barkers Landing Road, Suite 300
Houston, TX 77079
40-plus years in the Construction industry with prior experience building numerous commercial factories, residential homes and remodeling many homes at various stages of his career. At Madsen, Kneppers & Associates, Inc. (MKA), he is the Regional Manager of our Houston, Texas location.
Mr. Anastasiades provides services in our Property Loss and Construction Defect business practice areas. He has directed Catastrophe Response teams involved with the evaluation of damage caused by hurricanes, wind, flooding, fire, tornadoes, and hail.
His experience includes Construction Project Management, performing damage assessments, generating repair and replacement cost estimates and negotiating repair scopes for damaged buildings. He consults on remediation projects providing dry-down evaluations and monitoring reconstruction for Property Damage Losses resulting from natural disasters and fire.
Mr. Anastasiades has national and international project experience. He has managed large catastrophe-related Property Loss assignments throughout North, Central and South America, and Thailand involving hotels, casinos, production and manufacturing facilities, warehouses, restaurants, wine farms, and residential properties. He is certified through the Institute of Inspection Cleaning and Restoration in water damage restoration and drying techniques.