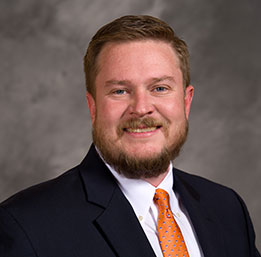 Jay B.
Resource Lead - Roof Consulting
Contact
Houston Office
15995 N. Barkers Landing Road, Suite 300
Houston, TX 77079
Professional Disciplines
Roof Consulting
15-plus years of experience in Retail, Grocery, Education, and Medical Facilities Design, Construction and Assessment. He is a licensed Architect, Registered Roof Consultant and is the Resource Lead at Madsen, Kneppers & Associates, Inc. (MKA) for the Roof Consulting aspects of our services.
Mr. Jennings evaluates building design and Construction involving building failure analysis, performs cause and origin investigations, code review and interpretation. Mr. Jennings specializes in the evaluation of roofing system design and construction, and the assessment of roofing damage caused by weather events. He has performed numerous investigations, field studies, research of building components, and code analysis that involve both First-Party Property Loss, Liability and Construction Defect Litigation.