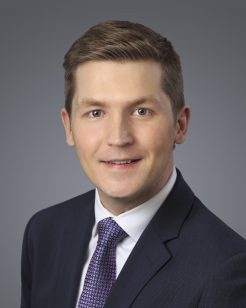 Ian Bray
P.Eng.
Suite 1210,
585 - 8th Avenue SW
Calgary, AB T2P 1G1,
Canada
About
Ian has over 10 years of experience in the construction industry, having specific expertise in civil engineering, construction project management and construction dispute resolution and claims consulting.  
Ian has provided his construction expertise to Adjusters, Insurance Carriers, Legal Counsel, Contractors and Property Owners in project management consulting, project audits, property loss and builder's risk claims, and construction claim litigation. He has been involved in projects in which he has prepared detailed repair and replacement cost estimates; performed site scope development, quantity surveys and associated cost validations; undertaken invoice analysis of project costs, prepared repair scope bid documents; evaluated and prepared construction dispute claims, developed analysis reports for arbitration and assisted with settlement negotiations.  Ian's role with MKA involves extensive analysis of construction project records including job cost data, invoices, schedules, contracts, project correspondence and other relevant project documentation for the development of claim analysis reports.
In early 2021, Ian was appointed lead of MKA Canada's Construction Dispute Resolution Group focusing his expertise consulting to Legal Counsel on claims relating to construction defects, insurance subrogation, project schedule delay, disruption and lost productivity. Ian's construction project dispute experience throughout Western Canada includes energy facilities, transmission stations, potash mines, land development, highways, bridges, waste water treatment plants, concrete reservoirs, sewage lift stations, light industrial facilities, multi-residential complexes, single residential units, hotels, restaurants and commercial buildings such as office and warehouses. His project management, engineering, estimating and construction claim analysis experience on these projects extends to the civil, structural, geotechnical, mechanical and electrical disciplines. 
Ian has worked on several project delivery methods including Plan & Spec and Design-Build and with the different forms of CCDC contract agreements. 
He is a registered professional engineer with the Association of Professional Engineers and Geoscientists of Alberta (APEGA).